Future-proof Detection for Enhanced Cyber Resilience.
Made in Switzerland.
The key to your organization's success is your data, be it your intellectual property, customer data, or the ability to operate critical systems without interruption. Digitalization is rapidly increasing these data volumes as well as their value – for you and for others.
These core data assets are therefore increasingly at risk through advanced cyber attackers or malicious insiders. Their protection needs highest priority and is the central responsibility of today's top management and boards of directors.
Prevention is not enough
The classical way of cyber security through "shielding" the company with preventive measures such as firewalls, encryption and system updates, no longer suffices. As the media report almost daily, successful attacks and data theft happen all the time. And the results are devastating, including business interruption, malfunctioning products, massive financial and reputational losses, as well as legal issues (e.g. data protection).
It happens to companies of all sizes, even digital giants, despite their enormous prevention efforts. Some companies never recover.
A main issue is that such attacks and data breaches are mostly discovered way too late. It takes on average over 24 days, a long time in which a lot of damage can be done and a lot of data can be stolen.
Fast detection and response is key
It must be assumed that preventive measures will not overcome these challenges. The question is not if a company gets hacked but when. The key to preventing damage is to discover threats, attacks and breaches immediately before damage can be done.
The Swiss ExeonTrace platform does exactly this. Using Artificial Intelligence (AI) and pre-built analyzers. It constantly monitors corporate networks in search of anomalies and cyber threats. In addition, ExeonTrace immediately alarms your security team and substantially helps them in order to quickly respond to and eliminate security threats.
ExeonTrace hereby not only builds on world-class AI and the team's extensive cyber security experience, its lean architecture and smart approach to leveraging your existing IT landscape allows for quick integration and immediate protection. All while letting you keep full control of your sensitive security data. Smart Cyber Security, made in Switzerland.
Fill the gap and enhance your Cyber Resilience
As a top manager or board member, you must assume that attacks and data breaches will happen. The protection of your data and the proper management of corporate cyber risks, commonly known as building your Cyber Resilience, is a top management responsibility.
The global best-practice NIST cyber framework lists 5 functions of corporate Cyber Resilience: "Identify", "Protect", "Detect", "Respond", and "Recover". In this however, "Detect" and "Respond" were always the weak points, heavily dependent on manual work and processes, with questionable success.
By implementing ExeonTrace, you can now immediately fill this gap and substantially enhance your Cyber Resilience.
ExeonTrace has the back of your security team and provides you the tools and intelligence to identify and eliminate cyber threats immediately. Before any damage is done. Fast, reliable, and effective.
As CEO and owner of a fast moving logistics company, I cannot afford any system interruptions due to cyber incidents. With ExeonTrace, we have found a Swiss solution to monitor our network and quickly detect cyber threats.
Nils Planzer
CEO & Owner Planzer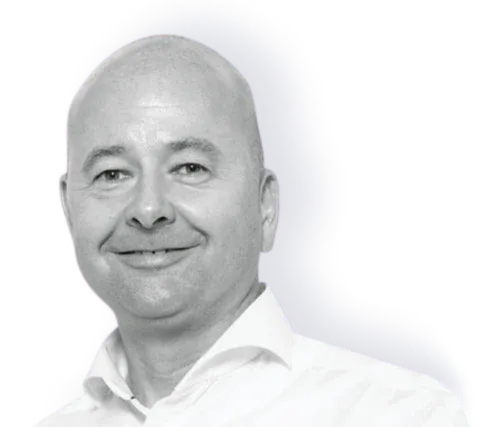 Book a live demonstration of ExeonTrace
Schedule a demo and get to know how ExeonTrace can make your company more cyber resilient.