Visibility NOW – complete visibility of network activities, faster than ever before
Get complete visibility of network activities in just 24 hours, detect cyber risks earlier, and address threats faster.
Visibility NOW
Cyber attacks are becoming more and more frequent and the damage caused to companies is correspondingly greater. Exposed entry points for hackers (Microsoft Exchange, SolarWinds, etc.) are just the tip of the iceberg. Phishing activities on employees are also becoming increasingly sophisticated. In short, whether hackers are active in your network is only a matter of time - if they're not already in it. Fast, reliable and holistic network monitoring for early detection of anomalies is therefore more important than ever.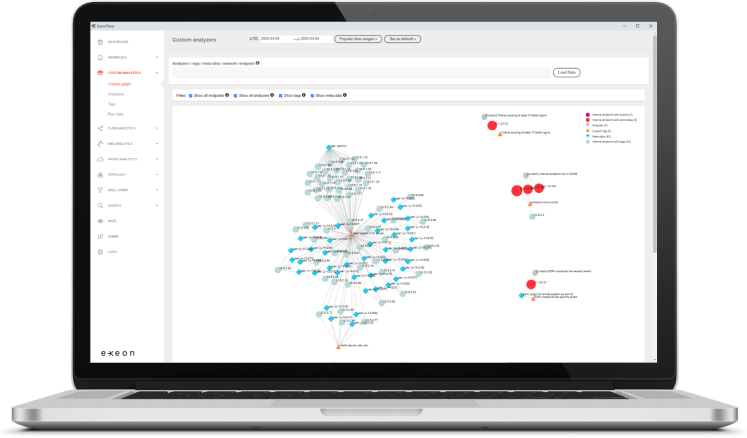 Complete visibility of network activities within just 24 hours

From the moment we confirm your Visibility NOW order, it takes us 24 hours to set up the AI-based solution for you. This makes monitoring network traffic and detecting anomalies faster than ever.

One month of AI-driven cyber detection

For 30 days, you get full visibility over your network, enabling early detection of hacker activities and cyber risks (Shadow IT, Service Exposure, Data Leaks, etc.) – with an AI-powered solution that international companies rely on.

All-inclusive offer

This limited offer covers everything – the set-up, deployment and one-month-usage for CHF 9'500.-

No hardware needed

As our NDR solution relies on log data analysis, no hardware sensors are required and the software deployment will be virtual.
Technical requirements:
In order to make your organisation more cyber-resilient and provide you with complete visibility into your entire IT/OT network, the following technical requirements have to be met:
Network switches capable of exporting Netflow v5/v9/IPFIX data
DNS logs recorded by our network sensor or your DNS resolvers (optional)
VMWare / Hyper-V infrastructure to host the ExeonTrace software appliances
Remote access to the analytics server for our engineers via ssh or similar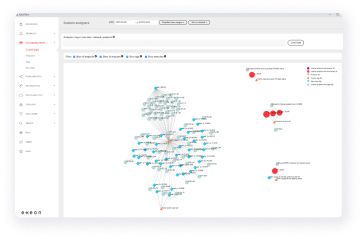 Visibility
Achieve complete network transparency
Monitor and understand complex networks through intuitive visualisations. Benefit from an extensive global map of traffic sources.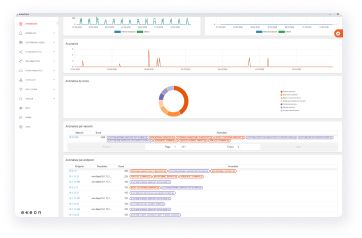 Detection
Immediately identify cyber threats
Leverage cutting-edge machine learning algorithms to detect sophisticated cyberthreats. Rapid network anomaly detection.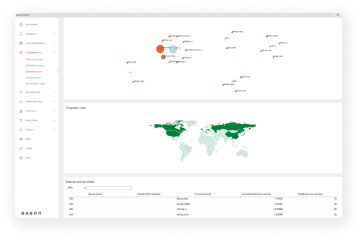 Response
Respond quickly and effectively
Leverage AI-driven threat scoring and rapid investigation to analyse and respond immediately.
The ExeonTrace System
ExeonTrace's modular set-up lets you tailor it exactly to your needs, from architecture to application fields, making it the smart choice to greatly strengthen your cyber security.
The Modules
The Modules provide specialized AI and capabilities to collect, process, analyze, and visualize data, as well as to detect and investigate threats from specific data sources.
The Platform
The Platform provides the underlying AI, infrastructure and core capabilities to collect, process, and correlate data across various sources, as well as for detecting and alerting, assessment, visualization, investigation, handling, and reporting of threats and incidents.
As CEO and owner of a fast moving logistics company, I cannot afford any system interruptions due to cyber incidents. With ExeonTrace, we have found a Swiss solution to monitor our network and quickly detect cyber threats.
Nils Planzer
CEO & Owner Planzer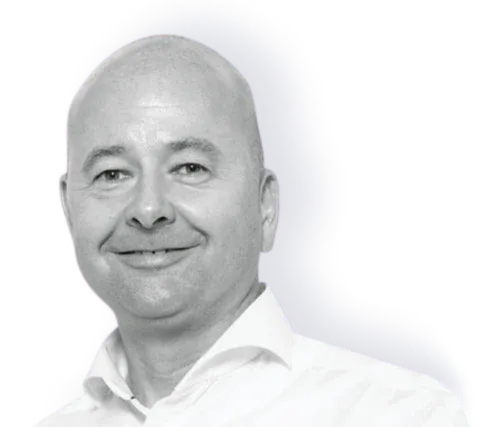 Do you want complete visibility over your entire IT/OT network?
Schedule a demo and learn how ExeonTrace can make your business more resilient to cyber attacks.