Exeon wins the PwC Cybersecurity & Privacy Solution of the Year Award
Zurich, 21 October 2022
The Swiss security company Exeon Analytics was awarded the Cybersecurity & Privacy Solution of the Year Award sponsored by PwC at the Cyber Security Week in Luxembourg. A high-calibre jury awarded the prize to the Network Detection & Response solution ExeonTrace. After a screening and a virtual assessment by PwC cybersecurity specialists, Exeon qualified as one of the five international finalists for the prestigious award. Last week, the selected companies had the opportunity to present their solution at the pitching competition in Luxembourg in front of a top-class and diverse jury. Based on various evaluation criteria, the jury decided which cybersecurity solution had demonstrated excellence at all levels, from strategy to execution. Yesterday, the organisers of Cyber Security Week Luxembourg announced the winner of the Cybersecurity & Privacy Solution of the Year Award - Exeon Analytics.
ExeonTrace utilises AI algorithms to monitor corporate networks and can detect cyber threats automatically and at an early stage. ExeonTrace's powerful AI algorithms are based on over ten years of academic research at ETH Zurich, which has given Exeon an innovative edge over international competitors. Since its market launch, ExeonTrace has proven itself in daily security operations by medium and large companies such as PostFinance, Planzer and Swiss Airlines.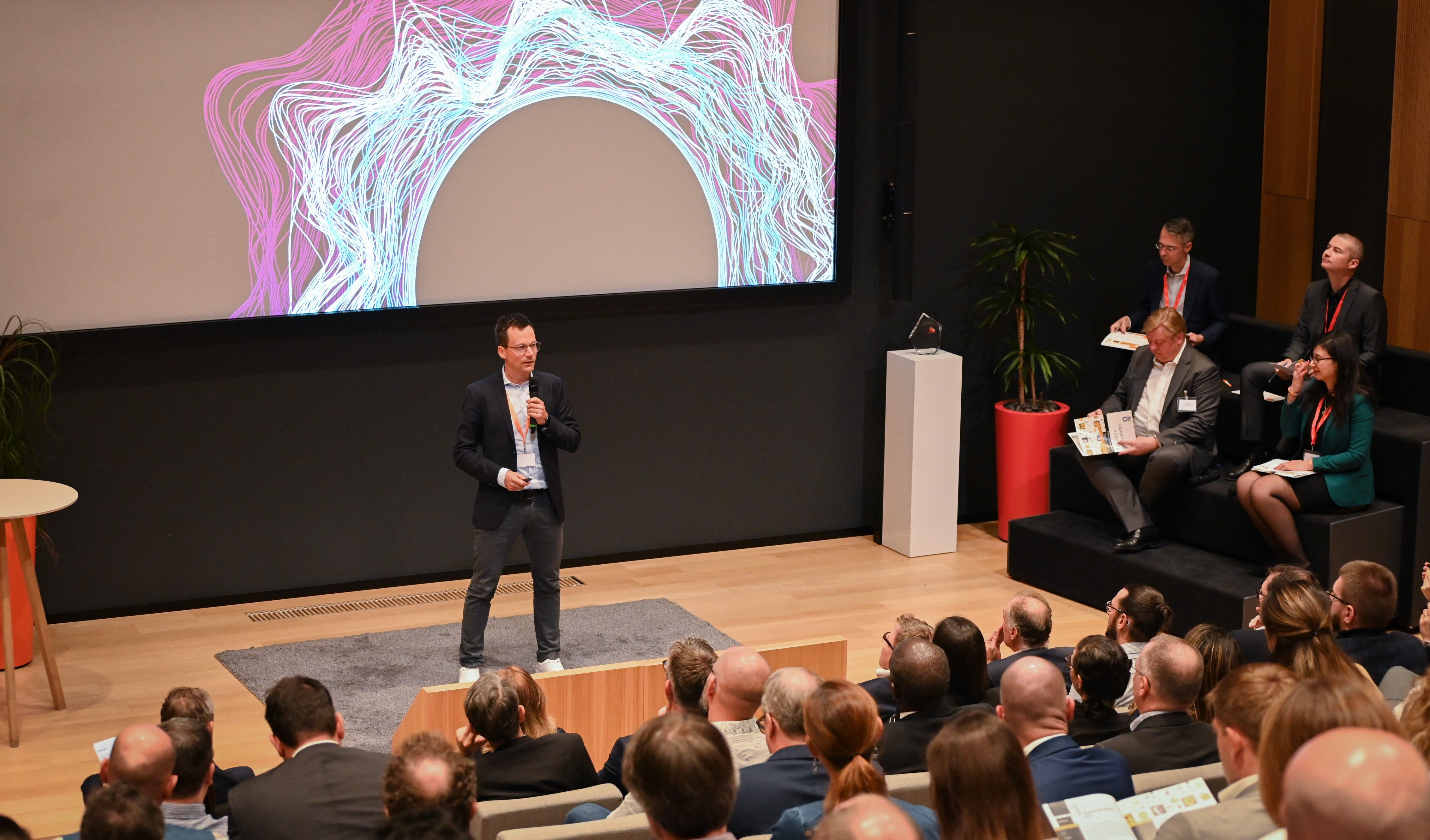 High level of maturity of the solution
In addition to the advanced technology, the jury was particularly impressed by the high degree of maturity of the solution and the associated successful development of the customer base in the European region. Furthermore, the jury cited the solid and steadily increasing market demand for NDR solutions to complement existing security tools and strengthen cybersecurity as a key argument in Exeon's favour.
"For us, the Cybersecurity & Privacy Award is a clear confirmation that we are on the right track with our solution and strategy," commented Gregor Erismann, CCO of Exeon Analytics at the award ceremony. "With this award, the jury has appropriately honoured our achievements to date, which we are very proud of. We are excited to take another step towards European expansion."
Reliable detection of network anomalies
As a comprehensive NDR platform, ExeonTrace can reliably detect and analyse anomalies and suspicious network behaviour within cloud, on-premise and multi-cloud network environments. This allows cyber threats to be reliably detected and security teams to be informed at an early stage. In addition, ExeonTrace provides comprehensive visibility of all network activity and integrates seamlessly with existing SIEM or EDR solutions. ExeonTrace is a software-only solution and does not require any hardware sensors.