Why Cybersecurity Start-ups are winning the Innovation Race
In almost every industry, start-ups have an innovative edge over larger enterprises. European start-ups, in particular, are excelling as "innovation wunderkinds" in the B2B space. In the cybersecurity industry, scale-ups like Exeon Analytics are setting new standards for innovation-led growth and product development.
The European cybersecurity market is growing at an increasingly fast pace. The market is currently valued at $8.56 billion and is expected to be worth $22.67 billion in 2027. Cybersecurity has become a high priority throughout the data-driven world, which is why every EU country has adopted a National Cybersecurity Strategy (NCSS). To protect their digital assets from threat actors, European companies are looking for effective and future-proof cybersecurity solutions. Instead of relying on traditional network security providers, they are increasingly turning to disruptive companies at the forefront of innovation, such as Exeon Analytics.
The Innovation Game is a Start-up Game
Cybersecurity start-ups operate at a quicker pace and rely more on disruptive innovation than larger and more established companies. Start-ups effectively leverage new technologies and drive innovation to create transformational change and jolt traditional markets. The results are cutting-edge products with the potential to set new industry standards.
Larger corporates are not necessarily less innovative or unable to generate disruptive solutions. However, they operate in large, complex constructs and have to overcome resistance to change when implementing new innovations. Most corporates have already entrenched their ways of thinking and doing, which makes it harder for them to change a "winning horse" and act on disruptive new ideas to solve increasingly serious cybersecurity issues.
Start-ups are better able to unlock and execute innovation with their outside perspective, fresh way of thinking and entrepreneurial spirit. In addition, start-ups are more agile and less bureaucratic, which lays the foundations for a strong innovation culture permeating every level and person of the company. Consequently, there is no history, precedent or previous momentum holding them back from taking risks and making drastic decisions.
In contrast, large companies are hampered by "this is how we do things", a legacy mindset primarily focused on efficiencies, incremental changes, and economies of scale. Consequently, their innovations are rarely disruptive, and their product features or services are seldom game-changing.
Finally, start-ups often focus on specific industry use cases, technologies, or product capabilities, allowing them to develop deep-tech innovations that solve particular customer needs. ExeonTrace is a perfect example of such a company: Driven by the pursuit to overcome the limitations of traditional Network Detection & Response (NDR) solutions, Exeon Analytics researched for over a decade to develop a future-proof NDR platform that relies on a new, disruptive analytics approach – the analysis of metadata to early detect cyber threats. This technology does not require any hardware sensors, is unaffected by encryption and specifically built for high-volume networks – key capabilities that traditional NDR solutions relying on Deep Packet Inspection (DPI) cannot provide.
Exeon Analytics: From ETH-Spinoff to a fast-growing NDR Provider
Exeon Analytics was founded in 2016 after over a decade of research at ETH Zürich in digital forensics, data security, and big data analysis. The research efforts were motivated by trying to overcome the severe limitations of traditional, DPI-based NDR systems to make the cyber world more resilient. The result were award-winning AI algorithms that analyse metadata to reliably monitor network traffic and detect potential cyber threats.
In less than six years, our NDR solution ExeonTrace has been proven and expanded in corporate networks across Europe. Based on powerful AI algorithms, ExeonTrace provides complete visibility of enterprise networks. By utilising metadata analysis instead of data-heavy DPI, ExeonTrace can immediately detect cyber threats and network vulnerabilities, respond faster and more efficiently to local and cloud-native incidents, and is compatible with the existing cybersecurity infrastructure of any organisation. Consequently, more customers begin to trust in ExeonTrace instead of traditional NDR solutions, establishing Exeon as a fast-growing NDR provider in Europe.
The Quest to solve the Network Security Challenges of Tomorrow
We are dedicated to protecting enterprises through powerful AI-driven security analytics. Our future-proof NDR solution ExeonTrace has proven that start-ups can disrupt even highly technical industries, such as the cybersecurity sector. Still, we are only embarking on our journey to solve the network security challenges of tomorrow. We are determined to revolutionise the NDR market. And we are just getting started. Book a demo and see how ExeonTrace can make your organisation more cyber resilient.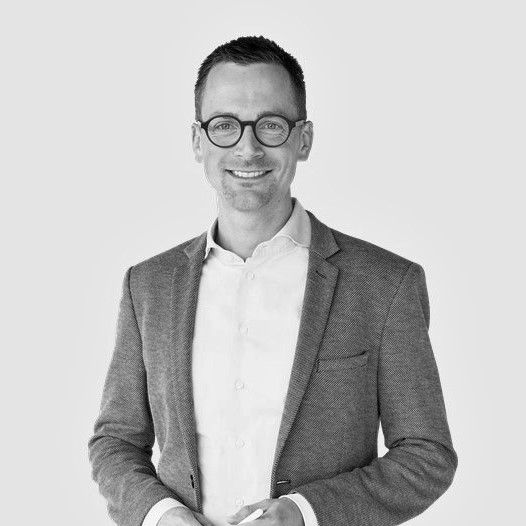 Author:
Gregor Erismann
Chief Commercial Officer
email:
gregor.erismann@exeon.com